I believe that everyone has unlimited and Infinite potential, it's about daring looking inside and find it.
I needed a place where I could just be me. A place without any expectations and limitations.. A place where I freely can express myself and translate my thoughts, emotions and life experiences- that is how Threadist was born. My creative universe where I gather inspiration from my two contrasting cultures (danish & iraqi) into visual artworks created with simple materials as threads and nails.
Strange combination, isn't it? it reflects the strange combination I'm made of too.
If my art can be an inspiration, make another human being laugh or cry, think, feel or reflect… If it opens some doors or touches another human heart and mind… Then I have completed my mission.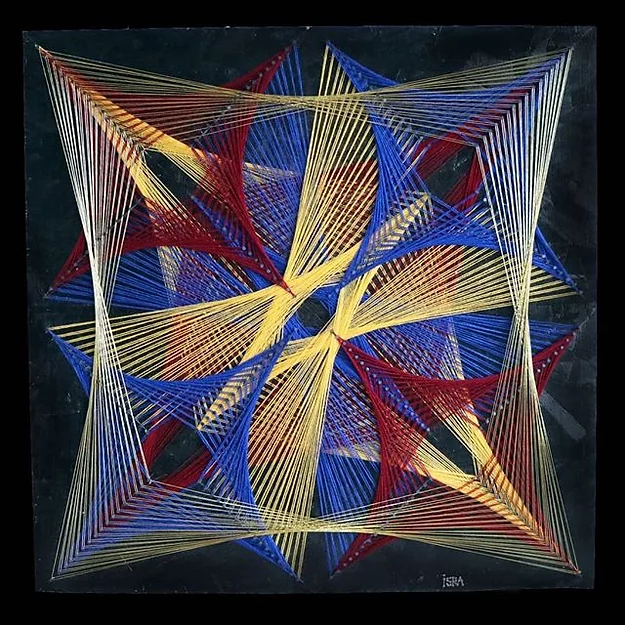 Unfolding the limitless creative abilities and think outside the box. The art is inspired by nature's pure beauty and philosophy. I'm inspired by the contrasts in life and I incorporate the feminine and masculine energy in my work to create balance and harmony.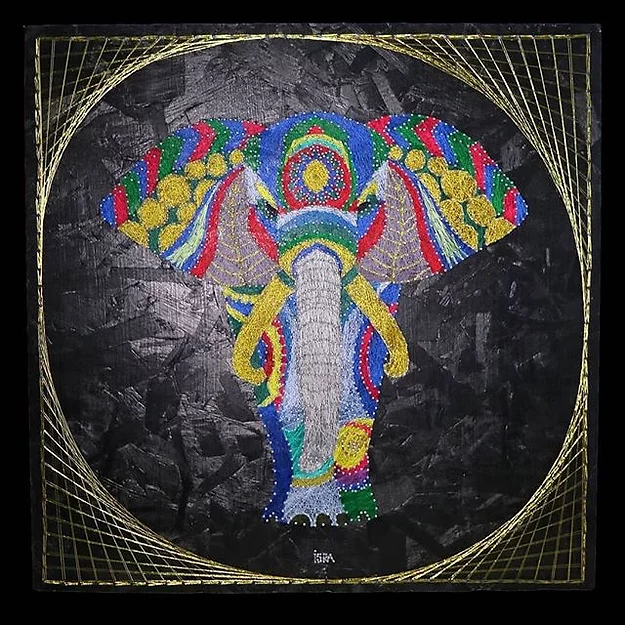 All the artworks are handmade with love, precision and with an eye for details. Talent is translated into existence artistically and through visual expressions with the best quality of threads and nails. I present uniqueness in each artwork.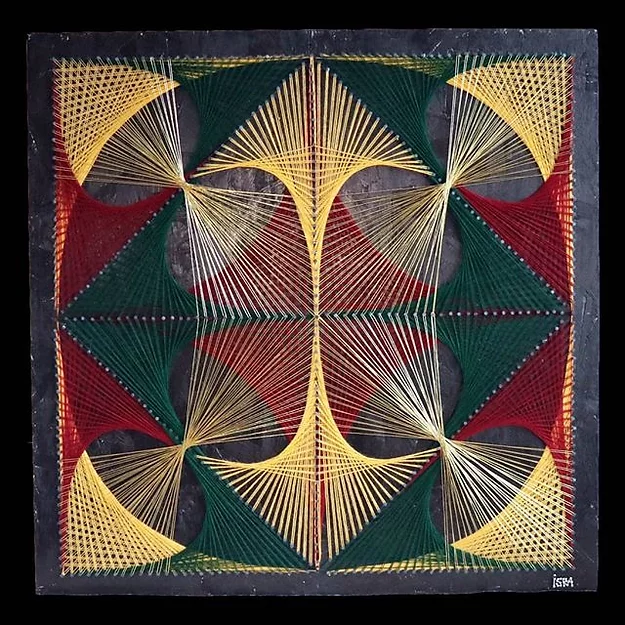 To connect and touch people's minds, hearts and souls through my art. i speak to people through my art where a story, a thought or a feeling is translated with threads and nails. Presenting and showcasing the art and the creativity elegantly through coherent and inspirng brand.
Through my art, I want to globally inspire and challenge another person's view of inner talents and potentials. My mission is to open some doors or touch another person's heart and mind to dare to be themselves and accept each other with our unique differences.